Dear Sunday is my weekly post participating in the Caffeinated Book Reviewer series. This week I'm also doing a brief Stacking the Shelves and have also linked up with tyngas reviews. Look at me doing new things.
I know, I know-- how trite? To complain about the pacing of time itself is to, even with the most honest of intentions, repeat an overused complaint. ((move aside Star Trek, take a look at my split infinitive!))
So I will say no more on the subject on how quickly the months are flinging themselves by and instead take a look at my past week.
It was a good week, with weaving and bowling, lots of work and watching Dr Who remotely with friends ((we all Skype, and then pull up the video feed and watch the episode together. we're just cool like that)). This coming week I have a poster presentation at a microscopy conference on Monday which will be cool but to be honest I'm mostly looking forward to seeing a college friend who lives in the same city as the conference!

And ya know, the physics. and stuff.

And then at the end of the week
my friends are going to start arriving IRL ((look at me using the cool kids lingo)) to visit and I'm super pumped.
We briefly pause the scheduled ramblings for a look at my stacking of the shelves. Normally I write a dedicated post but seeing how I had only added one book [[and then minutes before writing this post another one appeared]] to the shelf it seemed a bit silly to have that as a post by itself!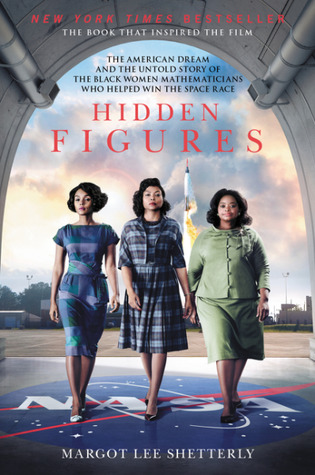 It is a truth universally acknowledged that whenever I want to download an e-book, there are no copies available. This leads me to having an incredibly long on-hold book list.The second the books become available, they are automatically download onto my e-reader. Which means that this past week, while I was sitting around wondering what book to read next, I received an email telling me a book had just been put on my e-reader. How helpful!
Anyho, that's how I picked up those two books. As much as I adored the Hidden Figures movie, I have to say, the book is a bit more difficult for me to get through. We'll see how it goes!
Annnd back to the regularly scheduled program!
Pride and Prejudice adaptations, or, why you should all go become obsessed with the Lizzie Bennet Diaries
Review: Darkest Part of the Forest
mayybeee something else? variety is the spice of life?
[[I'm not going to lie, I just got distracted by my adorable cat. He's sleeping on the sofa next to me and is having a dream that he's drinking water [[like noisily lapping up imaginary water]] and he just woke up looking so confused as to why there was no water next to him]]
And that about sums it up! How was your week? Have you read either Hidden Figures or News of the World??