Top Ten Tuesday is a meme hosted by The Broke and the Bookish.
This week's Top Ten Tuesday prompt was fictional crushes. After some deliberation, I came up with exactly one fictional character I had a crush on. Since a list of one book is kind of a boring list, I decided to take a slightly different spin on the prompt...*drumroll*
Et volia! Five books that feature cute, or otherwise fun, relationships.
Into the Wilderness
by Sara Donait
This is a beautiful historical fiction romance book, set in late 1700s New York. While the romance moved quicker than I expected (perhaps due to the fact that this was, after all, almost the 1800s) I thoroughly enjoyed diving into this world. It's the start of an expansive series-- I eventually petered out at book 3 when the next generation starts to tell their story.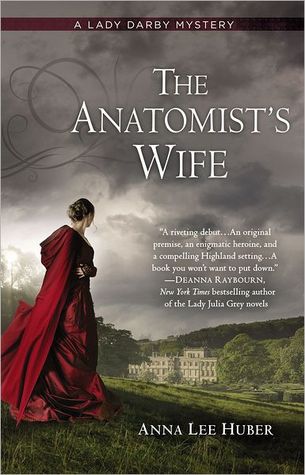 The Anatomist's Wife
by Anna Lee Huber
This is one of my favorite historical fiction murder mystery series which sounds like an overly specific genre like
favorite books I read in August that I finished in two days that had a dog on the cover
but really I've tried a lot of novels like this. The characters made this one shine, and immediately hooked me on the series.
Outlander
by Diana Gabaldon
Is any list about romance ever complete without this book?? Ages ago I googled 'best romance novel' (this was obviously before I knew of the wonders of book blog recommendations) and this popped up at number one on some random website's list. I adore this expansive historical fiction romance which delivers not only a well fleshed out romance but also an intriguing, complex world.
The Oyster Catcher
by Jo Thomas
I found this book while making my habitual stroll past the book aisle in Dollar Tree. I'll be posting a review soon, but suffice it to say, this was a fun feel-good contemporary romance that focused on more than just the strict romance. You know how some romance novels ignore the fact that there is more in this world than simply the romantic interest? Not this one.
Best of All Possible Worlds
by Karen Lord
Annnd for my final book I have this fun sci-fic novel; it's one of the
earliest reviews
on my blog so I won't blather on here. Fun fact-- it was the comments of that review that I was introduced to my now hands down favorite sci-fic read of the year (?)
Long Way to A Small Angry Planet
. That novel is one of the very few novels I have ever convinced a friend in real life to read!
((and really all of you should read Long Way and of course Best of All Possible Worlds. Just go and read all the books please))
That's it for me! 5 books that feature cute/fun/interesting/adorable relationships. Have you read any of them? What's your favorite litarery relationship? Link to your posts in the comments below.
P.S. Did anyone notice the massive overall I did to the blog this Sunday?? It was a really spur of the moment thing but let me tell you I am
obsessed
with the layout. I also changed commenting systems (it should be easier to get notified about replies now!) because I believe it's go big or go home apparently.