1. The best book you've read so far in 2017
You guys. I hate to be conventional but there's just no way to choose an answer to this! I mean there are books that were the best in shocking twists (Shades of Grey by Jasper Fforde) and then there were books that were the best in creativity (Binti by Nnedi Okorafor) and then there were books that were the best in that they introduced me to series that I love (The Stars for a Light by the Morris people). So yeah. That's my answer?
2. Your favorite sequel this year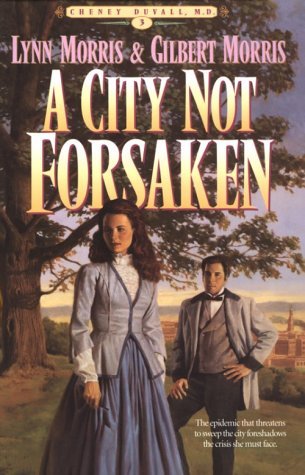 A City Not Forsaken by the Morris people
So this isn't technically a sequel it's more like...a sequel to a sequel? Anyhow, the third book in this historical fiction series was really well done. I loved the character development, how something tragic that happened in the previous book really effected how the characters acted in this one.
I will probably write a post devoted to the pros and cons of this series-- it's one of those books where there are things I love and things that I could rant for hours on to anyone poor passerby who stops to listen.
3. A new release that you haven't read but really want to
the night the lights went out by Karen White
I don't have many books on my to-read list that have been recently published so it's not that this is a book I'm super pumped and excited about reading holy cow but it is a book that I thought looked interesting, and it was released this year. And it has great reviews on Goodreads!
4. Most anticipated release for the second half of the year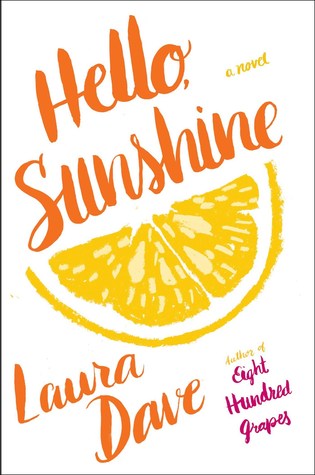 Hello Sunshine by Laura Dave
I'm a big YouTube fan-- my subscription list is ridiculously long. This novel, about an online celebrity whose perfect life is reveled to be well, not perfect, seemed right up my ally. I've never followed new releases before and I am not liking this whole having to wait for a book to be published thing.
5. Your biggest disappointment
Reader, I Married Him
edited by Tracy Chevalier
I heard about this anthology of short stories all inspried by the (apparently) famous line from Jane Eyre:
Reader, I married him
. Now, I'll admit, I have no recollection of readering Jane Eyre. I vaguely remember watching the movie in high school English class which means I probably read it at some point? I don't know, the jury's still out. Anyway! I never read short stories so I thought this would be a cool way to get more short stories in my life. I only made it through maybe half the book before giving up, as I had quite strongly disliked every short story in it. It was such a cool idea I was disappointed I didn't like it.
6. Biggest surprise of the year
Man. This author. The way he wraps up plots and has last minute twists that never feel contrived yet always take me by surprise....he's talented for sure.
7. Favorite new to you or debut author
Name of the Wind
by Patrick Rothfuss
This guy is by no means a debut author (I don't think? yeah no, I just checked, and his first book was published in 2007....) but he is for sure a new favorite of mine. My friends had raved about Name of the Wind for years but the sheer size of the book deterred me from trying it until-- this is embarrassing-- I heard that Lin Manuel Miranda was contracted to help write songs for the upcoming movie and then I was like man I must read this book. And then I was like man what took me so long?? It was amazing and I look forward to the rest of the trilogy.
8. Your new fictional crush
The Stars for a Light by the Morris people
I'm going to have to say the love interest of this series, Shiloh, is my new fictional crush. He has his issues but I would def date him.
9. New favorite character
Name of the Wind
by Patric
k Ro
thfuss
I'm going to double up on a book and say that the main character, Kvothe, is my new favorite character :) man that was such a good book...
10. A book that made you cry
The Fault in Our Stars
by John Green
This is a little bit of a stretch because there's only one book that's ever made me cry and I didn't read it this year. However, I can't think of any other book that's even come close to making me cry so I had to include it.
11. A book that made you happy
Death at Wentwater Court by Carola Dunn
When my friend told me she had found a new favorite murder mystery series and that it was set in 1920s England, I knew I had to give it a try. Which I did, and promptly became addicted. It made me happy to discover a fun, well done series to follow. Bonus point: my library has almost the entire series on audiobook so I've enjoyed listening to the misadventures while on my morning commute.
12. Your favorite book to movie adaptation that you've seen this year
Fantastic Beasts and Where to Find Them by JK Rowling
Hands down adored this movie when I saw it ((maybe in December? or was it even earlier? oopps....let's just ignore that little issue of timing and say that this movie was amazing))
13. Favorite book post you've published this year
I have to admit I really enjoyed writing my Seven Deadly Sins book tag.
14. The most beautiful book you have bought/received this year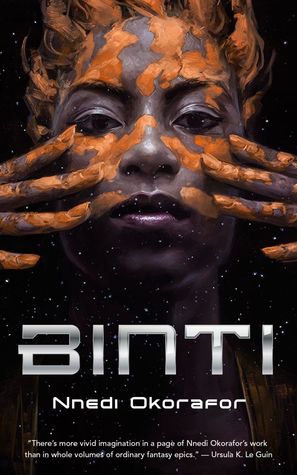 Binti by Nnedi Okorafor
This one will be a little bit of a stretch because, as I've mentioned before, I don't really buy books. However! I got this book at the library and the cover is just gorgeous. Also it's an
amazing
, inventive sci-fi short story that everyone should go read now.
15. What are some books that you need to read by the end of the year
My to-read list is literally over a hundred books long so I'll save you and only list a few I want to get to.