This post brought to you by the Top Ten Tuesday series over at The Broke and the Bookish.
-----------------------------------------------------------------------------------------
Oh how could I ever choose
I moaned to myself when I first saw this topic.
I mean I've just read so many good books this year!
Then I sat down at took a hard look at my read-books list on Goodreads. Yes, I've liked most books I read this year but really, which books did I
love
? Which books did the authors truly excel at the art of writing, the devilishly difficult task of intricate plots and exciting twists??
And then there were three. Three books that earned the difficult 5 star Goodreads rating on my account. Three books that I adore not only because I enjoyed reading them, but because they were so artfully created.
Let's get to these special books, shall we?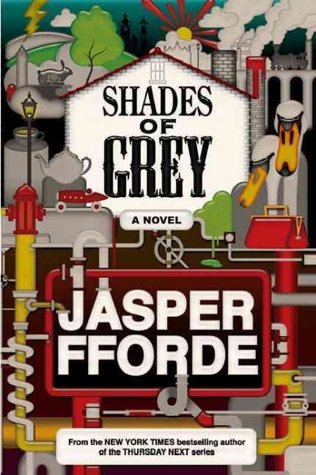 Shades of Grey
by Jasper Fforde
If 1984 and Catch-22 had a child, and that child went through a rebellious teenage phase, then the result would be this stunning, witty, and expansive novel. Part dystopian, part political satire, all amazing, this novel kept my eyes glued to every one of the 400 pages. It's hilarious and depressing and fascinating all rolled into one.This type of novel was what Jasper Fforde was made for-- I can't imagine what it would be like to be in his mind.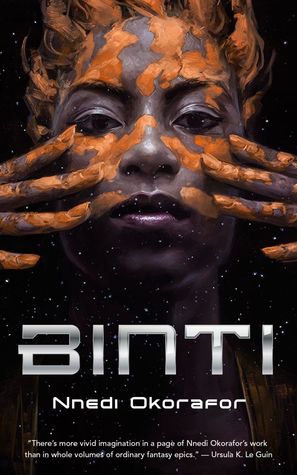 Binti
by Nnedi Okorafor
I'm not sure where I first heard about this short story. Maybe a John Green recommendation? Either way I'm so glad I stumbled upon this sci-fi tale. I love my science fiction to be inventive, to think of other civilizations and technologies so different from our own, and then to craft a story out of their foreignness and Binti was all of that and more. Clearly taking it's roots from the author's own Nigerian roots it is both wildly inventive and universal in all the right ways, as a young woman leaves her village to travel thousands of miles through dead space to claim her spot at a prestigious university.
Name of the Wind
by Patrick Rothfuss
This is a novel I'm sure many of you are already familiar with, so I shouldn't have to work too hard to convince you of its beauty. It's medieval fantasy but without any of the heavy boring elements that can drag down other novels of that genre. It's fast paced-- honestly the 662 pages flew by in a matter of days. The writing is beautiful, the story line intricate without being confusing, and the characters are at once both intimate and foreign. I know it sounds like I'm just throwing words at you (and in some part I am) but I am trying to find the best combination of words that can explain how much I enjoyed this novel. Better yet, just go read it for yourself!
Whew!
That's wasn't as hard as I feared-- once I took a critical eye to my books these three books easily outshone the other novels I've read in 2017. Somehow, they all managed to have sequels-- the one for the Jasper Fforde novel won't be published till next year (maybe?), but the sequel to Binti was amazing and I can't wait to read the sequel to The Name of the Wind.
What about you?? What were your favorite books of 2017? Let me know in the comments and link to your post if you also participated in this series!