This post brought to you by the Top Ten Tuesday series over at its new location at That Artsy Reader Girl!
Have you ever read an
amazing
book-- the type of book that you love so much you start squealing when you find out it has a sequel? And then, have you ever just...not read the sequel?
No? Just me? Okay cool.
This week I wanted to highlight some series that I loved...and then got distracted and haven't managed to read the sequels yet. Now everytime I moan about not being able to find a good book to read you are allowed to hit me over the head with this post and tell me to stop complaining.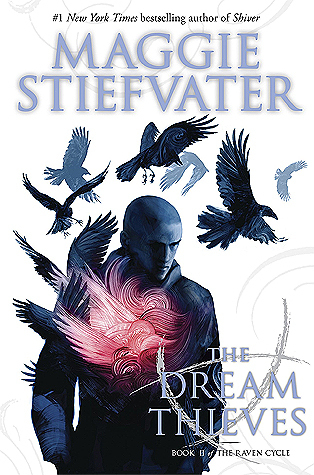 The Dream Thieves
(
The Raven Cycle #2
) by Maggie Stiefvater
The first book in this series lived up to its hype, a feat I believed to be impossible, until one day I finally picked it up at my local library. I was blown away...yet I haven't found time to read the sequel?
The Trespasser
(
Dublin Murder Squad #6
) by Tana French
I've mentioned Tana French once or twice on my blog which is disproportionate to the amount of love and adoration I have in my heart for her writing. She is hands down my favorite murder mystery author and I've been obsessed with her books since the first one I read years ago. I was shocked when I discovered she had published a new book in her series...yet I haven't read it yet?
First Among Sequels
(
Thursday Next #5
) by Jasper Fforde
I've mentioned this series once or twice here and it really is riveting. The writing is so inventive and surprising and novel. Next time I'm craving a book that is clever and sardonic, I'm picking this one up.
The Night Masquerade
(
Binti #3
) by Nnedi Okorafor
I read the first novella in this series a while ago and was instantly blown away by just how impactful and brillant a story she managed to fit into such a small number of pages. The series is thoughtful, universal yet foreign, and I can not wait to read the third book.
Dragonfly in Amber
(
Outlander #2
) by Diana Gabaldon
Many moons ago, before I know about book blogs, I Googled a list of top romance books-- and the first result was Outlander. After reading the massive tome I realized that it deserved every accolade given to it. Ever time I think about reading the sequel I worry I have forgotten every important detail from the first book but really I just need to read a summary and dive into this sequel!
That's it for me! Let me know, have you ever waited ages for no good reason to pick up the sequel to an amazing book?